Sports Medicine
Hoag Orthopedic Institute Announces Election of David Gazzaniga, M.D., as First Division Chief for Sports Medicine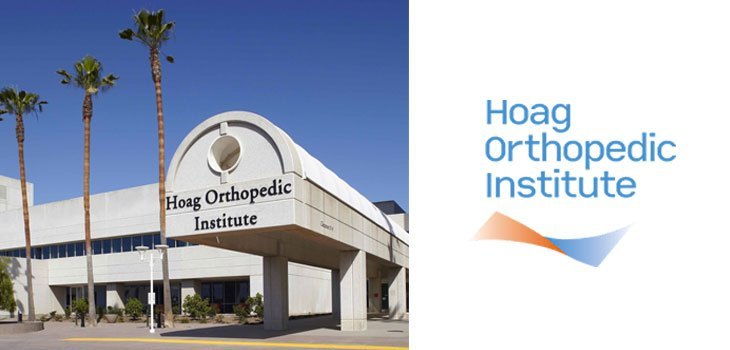 IRVINE, Calif. [Jan. 8, 2020] – Hoag Orthopedic Institute (HOI), one of the largest providers of orthopedic care in the nation, announced the election of orthopedic surgeon David Gazzaniga, M.D., as its Division Chief for Sports Medicine. Dr. Gazzaniga, who serves as head team physician for the NFL's Los Angeles Chargers, will be the first Division Chief of Sports Medicine at HOI, and will be responsible for the continuum of care for the entire sports medicine service line.
"Hoag Orthopedic Institute would like to congratulate Dr. Gazzaniga on his appointment as our first Division Chief for Sports Medicine," said Jennifer Mitzner, CEO of HOI. "Dr. Gazzaniga is a world-class orthopedic surgeon whose passion for getting weekend warriors, amateurs and professional athletes alike back into the game is unparalleled."
Dr. Gazzaniga aims to improve access to care for the latest advancements in sports medicine care for patients in Orange County and beyond with a new high-quality sports medicine institute within HOI. Through HOI's commitment for caring for athletes and community at large, HOI's sports medicine program is dedicated to conduct research, train athletes, identify problems, educate, prevent injuries, and train other sports medicine doctors.
"I'm excited to plan the creation of a sports medicine institute within HOI, a new world class entity to serve our communities, high schools and athletes of all abilities, shapes and sizes," said Dr. Gazzaniga. "It's an honor to lead this program knowing we will serve our patients with high quality musculoskeletal care in the best way possible."
Over the years, Dr. Gazzaniga has also served as the head team physician for other professional and Olympic sports teams, including the New York Jets, New York Islanders and USA Women's Water Polo. He also has personal experience as a collegiate football player at Dartmouth College before he completed his residency at Harvard University.
"We have complete confidence that Dr. Gazzaniga will continue to uphold the highest standards of care in his new position as Division Chief for Sports Medicine," said fellow orthopedic surgeon Alan Beyer, M.D., executive medical director and Chairman of the Board for HOI. "His leadership will accelerate our sports medicine programs and raise the bar of what we can do to prevent and treat athletic injuries as well as embark on research efforts to identify and improve the future of sports medicine."
HOI is the official medical provider of the Los Angeles Chargers.
HOI, the highest volume provider of joint replacements in California, has received consistent recognition from various publications and health care organizations for its patient-focused services since opening in 2010, including topping the U.S. News Best Hospitals List in 2019-2020; 2018-2019; 2017-2018; 2013-2014 and 2012-2013. For more information on the various accolades the hospital has received, visit www.hoagorthopedicinstitute.com/why-choose-hoi.
About Hoag Orthopedic Institute
Hoag Orthopedic Institute (HOI) is located in Orange County, California. It consists of a specialty hospital located in Irvine and four ambulatory surgery centers in Newport Beach, Mission Viejo, Orange and in Marina del Rey. HOI has more than 300 physicians on staff, including more than 80 orthopedic specialists. HOI was formed as an innovative partnership between 38 entrepreneurial physicians and Hoag Memorial Hospital Presbyterian in 2010. In 2018, HOI entered into a strategic partnership with Providence St. Joseph Health to expand access to HOI's quality and value in the communities they serve. HOI ranks in the 99th percentile for patients' likelihood to recommend the hospital and 98th percentile for overall hospital rating, according to Press Ganey's national database of hospitals. HOI specializes in treatments of knee, hip and spine disorders, sports medicine, orthopedic trauma, and extremities care. Since opening in 2010, HOI's hospital has been named by U.S. News & World Report and Becker's Orthopedic, Spine & Pain Management Review as one of the top orthopedic hospitals in the nation. Most recently, HOI was recognized by the Centers for Medicare & Medicaid Services (CMS) as one of 112 hospitals nationwide, and one of 10 in California to earn the highest, five-star rating for overall quality of care. For more information, visit https://www.hoagorthopedicinstitute.com.