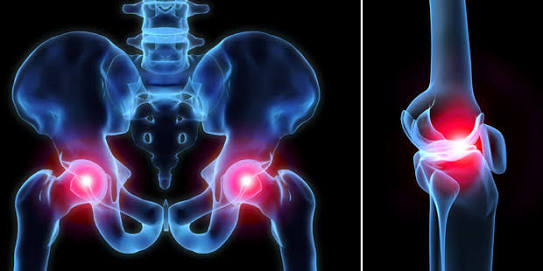 March 11, 2021
DUBLIN–(BUSINESS WIRE)–The "Global Hips & Knees Reconstructive Market (2020-2025) by Product Type, Fixation Type, End User, Geography and the Impact of Covid-19 with Ansoff Analysis" report has been added to ResearchAndMarkets.com's offering.
The Global Hips & Knees Reconstructive Market is estimated to be USD 9.86 Bn in 2020 and is expected to reach USD 11.5 Bn by 2025, growing at a CAGR of 7.9%.
Modern-day joint replacement surgeries have been executed since the 1960s and ever since then, they have progressed immensely from basic surgical procedures to sophisticated and complete joint replacement procedures. Hips and Knees reconstructions are a kind of hip and knee implants. Hip implants are medical devices used for restoring and relieving mobility and pain related to arthritis or hip injury whereas Knee implants are intended to replace or restore damaged knee joints. Hip and knee reconstruction are performed to relieve pain and restore the functions of the hip and the knee.
The joint replacement industry is expected to grow rapidly in the near future and record a high success rate due to the increasing life expectancy of the people, surging innovative product launches along with advancements in medical technology. Also, rising incidences of orthopedic diseases such as Osteoarthritis and other musculoskeletal disorders leading to joint pain, stiffness, and inflammation are likely to contribute to the growth of the Hips and Knees Reconstructive Market.
Orthopaedic disorders have been on a rise significantly in the last few years in developing countries. Hips & Knees reconstructive devices have gained popularity as their demand has increased rapidly over time, and it is expected to grow further owing to improvements in designs, effectiveness, and advantages over other conventional solutions presently available. The rapidly expanding geriatric population along with an increasing number of centenarians, which is estimated to reach around 4 million by 2050 across the globe will drive the demand for various joint replacement devices. Similarly, high life expectancy amongst the masses, especially in the emerging economies has resulted in more cases related to joint disorders; therefore, the demand and adoption rate for the joint reconstruction devices is likely to increase multi-folds, ultimately fueling the market growth.
The market is hampered due to the risks associated with hip replacement surgery, side effects from hip replacement surgery, such as blood clots, fracture, dislocation, and change in the length of the leg leading to a higher risk for market growth. Likewise, a high skepticism regarding worn-out knee implants causing pain, instability, swelling, and stiffness across the entire knee shall pose an additional risk to the market growth rate.
Market Dynamics
Drivers
Rapidly Increasing Aging Population Base
Increasing Life Expectancy
Significant Rise of Orthopaedic Disorders in Developing Countries
Increase in the Adoption Rate of the Joint Reconstruction Devices
Restraints
Risks Associated with Hip Replacement Surgery
Side Effects from Hip Replacement Surgery
Scepticism Regarding Worn-Out Knee Implants that cause Pain, Instability, Swelling, etc.
Opportunities
Increased Life Expectancy and Rising Geriatric Population in Emerging Economies
Why buy this report?
The report offers a comprehensive evaluation of the Global Hips & Knees Reconstructive Market. The report includes in-depth qualitative analysis, verifiable data from authentic sources and projections about market size. The projections are calculated using proven research methodologies.
The report has been compiled through extensive primary and secondary research. The primary research is done through interviews, surveys and observation of renowned personnel in the industry.
The report includes in-depth market analysis using Porter's 5 force model and the Ansoff Matrix. The impact of Covid-19 on the market is also featured in the report.
The report also contains a competitive analysis using IGR Positioning Quadrants, a Proprietary competitive positioning tool.
Report Highlights:
A complete analysis of the market including parent industry
Important market dynamics and trends
Market segmentation
Historical, current, and projected size of the market based on value and volume
Market shares and strategies of key players
Recommendations to companies for strengthening their foothold in the market
Companies Mentioned
Conformis
Zimmer Biomet
Smith & Nephew plc
DePuy Synthes
Limacorporate
Braun Melsungen AG
Micro Port Scientific Corporation
Stryker
Smith & Nephew plc.
Allina Health
CeramTec
BIOLOX
Exactech
For more information about this report visit https://www.researchandmarkets.com/r/sovfbx
Contacts
ResearchAndMarkets.com
Laura Wood, Senior Press Manager
press@researchandmarkets.com
For E.S.T Office Hours Call 1-917-300-0470
For U.S./CAN Toll Free Call 1-800-526-8630
For GMT Office Hours Call +353-1-416-8900