Recon
Top Stories
Renowned Joint Replacement Specialist Richard Berger, M.D. Reaches New Milestone: 25,000 Joint Replacement Surgeries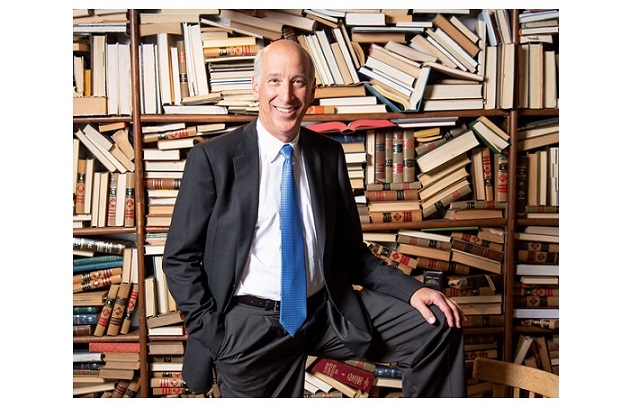 CHICAGO, March 29, 2023 /PRNewswire/ — Richard A. Berger, M.D., world-renowned orthopedic surgeon at Midwest Orthopaedics at Rush who is known for his minimally invasive joint replacement surgeries, has performed 25,000 hip and knee replacement surgeries making him one of the only surgeons in the country to reach that landmark.
Dr. Berger, who is also Assistant Professor at Rush University Medical Center, was one of the first to introduce outpatient hip and knee replacements, allowing patients to go home the day of their surgery. This spring, he will have performed more than 15,000 outpatient joint replacements.
Internationally known for his surgical expertise that limits the cutting of muscles, tendons and ligaments, Dr. Berger has developed a technique that allows patients to recover much faster than those who have traditional joint replacement. That's why patients fly in from all over the world to get their hip or knee replacements from Dr. Berger.
In an article in the Chicago Tribune, Dr. Berger was named "the doctor who treats the stars and celebrities" because many famous actors, politicians and professional athletes choose him for their hip and knee replacements.
Before attending Tufts University for medical school, Dr. Berger earned an undergraduate degree in mechanical engineering from MIT. That background has helped him design implants, specialized surgical tools and his unprecedented tissue-sparing procedure that enables patients to walk up the stairs and out the door within hours after surgery. Patients also experience a more complete recovery so they can return quickly to their sports and activities.
Just ask Ray Medley, Milwaukee hip replacement patient and extreme athlete. He researched the best physician for his hip replacement and decided on Dr. Berger. "He told me I could run marathons and even skydive after hip replacement and that's all I needed to hear," says former paratrooper Ray Medley. "Within six months, I was back in the parachute again and today I'm doing formation sky diving with jumpers over age 60 and we are breaking Guinness Book of World Records."
"It's extremely rewarding to be able to help patients quickly return to daily living and doing the things they love, whether it's golf or skydiving," says Dr. Berger.
Since 50 percent of his patients are from out of town, he offers an unparalleled concierge telehealth program for hip and knee replacement patients. With Berger's Elective Surgical + Telemedicine (BEST) Experience, patients can do pre- and post-surgical consultations from the convenience of their home and only need to travel to Chicago for a meeting with Dr. Berger followed by surgery the next day. The BEST Experience is more convenient and a time saver and offers patients a significant cost savings in transportation, lodging, and incidental costs.  Additionally, the program allows for a patient's loved ones to conference in from all over the world prior to and following the surgery.
For more information about Dr. Berger or to book an appointment, www.outpatienthipandknee.com or 312-432-2557. 
Instagram: @Drrichardberger. Facebook: /DrRichardBerger/.
ABOUT MIDWEST ORTHOPAEDICS AT RUSH 

Midwest Orthopaedics at Rush (MOR) is an international leader in musculoskeletal health ranked No. 5 in the nation by U.S. News & World Report.
SOURCE Dr. Richard Berger