Financial
SANUWAVE Announces Q1 2023 Financial Results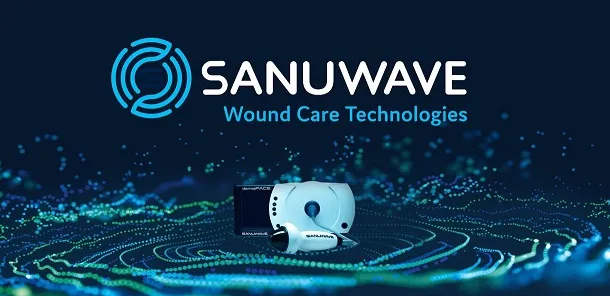 EDEN PRAIRIE, MN, May 12, 2023 (GLOBE NEWSWIRE) — via NewMediaWire – SANUWAVE Health, Inc. (OTCQB: SNWV), a leading provider of next-generation FDA-approved wound care products, today announced 1st quarter 2023 results.
For the three-months ended March 31, 2023:
Revenues increased 18% to $3.8 million for Q1 2023 versus $3.2 million for the same period last year. This growth falls within the guidance range of 14-20%, provided on the prior conference call.
UltraMist® systems sold increased 12% to 28 for Q1 2023, versus 25 systems for the same period last year.
UltraMist® applicator cases sold increased 18% to 3,641, versus 3,093 applicator cases for the same period last year.
Gross margin as a percentage of revenue decreased for the three months ended March 31, 2023, to 67% from 72% for the same period last year.
Operating loss totaled $2.0 million for the three months ended March 31, 2023, which was flat compared to the same period last year.
We anticipate second quarter revenue growth to fall within a range of 15-25%.
Mr. Kevin Richardson, CEO, stated, "We are very pleased with the strong interest we observed from customers at the three conferences we attended. The Third Annual Leaders in Wound Healing Conference in New Orleans, the Symposium on Advanced Wood Care Spring (SAWC Spring) in National Harbor, MD, and EWMA 2023 Symposium in Milan, Italy. These conferences were an ideal platform for us to showcase our innovative non-invasive, regenerative medicine solutions for the treatment of chronic wounds.
SANUWAVE Health is committed to advancing the field of regenerative medicine and improving patient care. The company's groundbreaking technology has been shown to accelerate the healing of chronic wounds, leading to improved patient outcomes and reduced healthcare costs."
Subsequent to the end of the quarter, the company raised an additional approximately $1.2 million in order to maximize flexibility around sales hiring and inventory build. Terms were consistent with the previous financing. This cash is not reflected in the Q1 statements.
Guidance
The Company has continued to have constrained inventory supply during Q1 2023. Despite this, we anticipate revenue growth of approximately 15% to 25% during Q2 2023, compared to Q2 2022. The company believes that supply is further improving and that we will observe continued increase in revenue growth in Q2 2023.
As previously announced a business update will occur via conference call on May 12, 2022. Materials for the conference call at 9:00 a.m. EST are included on the company website, www.sanuwave.com/investors.
Telephone access is available by dialing the following numbers:
Conference ID: 13738852
Toll-Free: 1-877-407-0784
Toll/International: 1-201-689-8560
A replay will be available through May 26, shortly after conclusion of the event.
About SANUWAVE
SANUWAVE Health is focused on the research, development, and commercialization of its patented, non-invasive and biological response-activating medical systems for the repair and regeneration of skin, musculoskeletal tissue, and vascular structures.
SANUWAVE's end-to-end wound care portfolio of regenerative medicine products and product candidates help restore the body's normal healing processes. SANUWAVE applies and researches its patented energy transfer technologies in wound healing, orthopedic/spine, aesthetic/cosmetic, and cardiac/endovascular conditions.
Forward-Looking Statements
This press release may contain "forward-looking statements" within the meaning of the Private Securities Litigation Reform Act of 1995, such as statements relating to financial results and plans for future business development activities and are thus prospective. Forward-looking statements include all statements that are not statements of historical fact regarding intent, belief or current expectations of the Company, its directors or its officers. Investors are cautioned that any such forward-looking statements are not guarantees of future performance and involve risks and uncertainties, many of which are beyond the Company's ability to control. Actual results may differ materially from those projected in the forward-looking statements. Among the key risks, assumptions and factors that may affect operating results, performance and financial condition are risks associated with the regulatory approval and marketing of the Company's product candidates and products, unproven pre-clinical and clinical development activities, regulatory oversight, the Company's ability to manage its capital resource issues, competition, and the other factors discussed in detail in the Company's periodic filings with the Securities and Exchange Commission. The Company undertakes no obligation to update any forward-looking statement.
CONTACT:
Kevin Richardson, II
Chief Executive Officer
Investors@Sanuwave.com