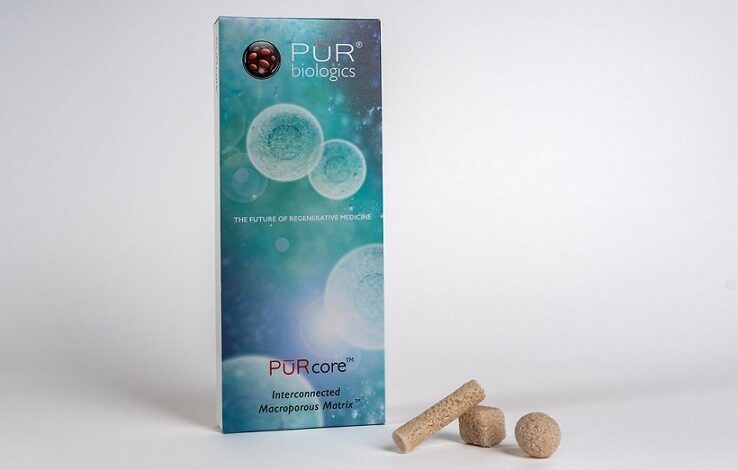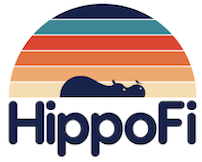 IRVINE, CA., April 6, 2023 /OrthoSpineNews/ – PUR Biologics, a subsidiary of HippoFi, Inc. (OTC Pink: ORHB), is proud to announce the launch of PURcore™, a unique moldable synthetic with an interconnected micro-pore structure for spine surgery. PURcore™ allows for the rapid colonization of the patient's own cells and growth factors which promotes bone regeneration and healing.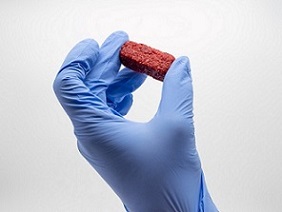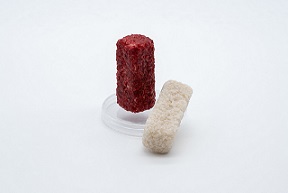 As a subsidiary of HippoFi, PUR Biologics is committed to supporting hospitals and surgeon partners to provide the best care for their patients with a full line of biologic product options. With the launch of PURcore™, PUR Biologics continues to demonstrate its authority and commitment to becoming the best-in-class spinal biologic company.
"As a market leader in innovation, PUR Biologics is excited to offer PURcore™ as another cutting-edge product to support patient care. PURcore™ has remarkable handling properties and moldability, making it easy for spine surgeons to intraoperatively implant and keep this advanced bioActive material where the desired healing is to occur," shared CJ Wiggins, Executive Chairman & CEO of HippoFi.
The orthopedic and spine markets are showing promising growth, with an estimated market opportunity for bone growth products of over $8B and a year-over-year growth rate of 6%.
"We are thrilled to launch PURcore™ and provide a new option for surgeons to continually enhance their patients' outcomes," said Ryan Fernan, Head of PUR Biologics. "The early feedback we have received from our customers has been extremely positive, and we are confident that PURcore™ will be a tremendous addition to our market-leading portfolio of products."
For more information on PURcore™ and PUR Biologics, please visit www.PURbiologics.com
———
About HippoFi, Inc.
HippoFi, Inc. delivers its cutting-edge healthcare innovations through an extensive sales channel network while implementing first[1]to-market solutions in the multibillion-dollar Biotech, Fintech, and Artificial Intelligence (AI) markets. HippoFi comprises three segments: Regenerative Therapeutics, Digital Payments, and AI, which utilize the same customer channels to commercialize solutions, drive revenue, and improve patient outcomes.
PUR Biologics®, HippoFi's Regenerative Therapeutic division, offers a portfolio of innovative biological products and proprietary technologies for bone growth in surgical Spine procedures as well as patented bioactive cellular matrix compositions and advanced autologous cell therapies for regenerating cartilage in joints and spinal discs.
HippoFi, Inc. is publicly traded under the symbol: ORHB and is headquartered in Irvine, California. For more information, please visit: www.hippofi.com and www.PURbiologics.com
Contact:
Jason Brown Shareholder Communications
HippoFi, Inc.
612-209-7565